Celebrities have security teams and bodyguards for lots of reasons. Some need safety from fans, others from stalkers, and some from other celebrities. Plus, everyone knows that walking around with a team of bodyguards makes you look pretty important. It definitely makes you look rich! While some celebs have bodyguards just for certain events, others are flanked at all times. Let's take a look at the specially secured celebrities that are always with a bodyguard.
Lady Gaga
Understandably, mega star Lady Gaga needs security at all times. The popstar has millions of Little Monsters, and some people that are seriously obsessed with her. For this reason, Gaga is always seen with security when she's out and about.
Some celebrity bodyguards end up with followings of their own. Pete van der Veen worked for Lady Gaga for years, and even featured on one of her tracks. The Dutch bodyguard is also a bodybuilder, and even once won a beauty contest.
Daniel Radcliffe
Actors from major franchises are in particular need of extra security. Daniel Radcliffe played the boy who lived for over a decade, gaining him lots of fans all over the world. One of his bodyguards is named Sam (pictured) and he's apparently "never more than an arm's length away" from the star.
Sam has to plan out how he'll get Daniel Radcliffe to the bathroom without screaming fans mobbing the actor. He has been described as like one of Radcliffe's older brothers.
Beyoncé and Jay-Z
Apparently, when Blue Ivy Carter was dropped at preschool by a security motorcade and three bodyguards, the other parents complained. But what else would super stars Bey and Jay do? The couple have been attacked by fans several times, leading them to tighten up their operation.
Famously, one of the Carters' bodyguards is Julius DeBoer (pictured). This bodyguard is one of the few people in the world that knows what went down in that elevator. DeBoer pulled Solange off Jay-Z in the well-publicized incident.
Cardi B
When Cardi B stepped out with her bodyguard, the internet collectively swiveled its head. The rather attractive looking bodyguard is named Price, and now has his own Instagram following. Multiple articles popped up discussing the suave looking security guard, with fans even telling rapper Offset to watch his back.
Apparently the fashionable bodyguard has a son, and has made supportive posts featuring Cardi and Kulture. The only thing is, we're not sure this bodyguard would keep people away…
50 Cent
Look, rapper 50 Cent—or Curtis James Jackson III—has been shot nine times. If you had been shot nine times, wouldn't you hire security to follow you at all times? We sure would. The star was attacked in 2000, allegedly by a man that had worked as Mike Tyson's bodyguard. During the shooting, the star's son and grandmother were present.
It took 50 Cent five months to recover from the attack. It's thought that the shooting was revenge for the rapper's song "Ghetto Qur'an."
Bella Hadid
It's no surprise that supermodel Bella Hadid hires her own security team. After all, a strange man picked up her sister Gigi at Milan Fashion Week—that would be enough to convince us to hire a bodyguard! Bella always travels with security, and one of her guards, Simon Newton has been praised for his fashion forward looks.
However, Bella has stepped in to reprimand her security. On one occasion, they pushed a female paparazzi, prompting the model to say, "Do not! Can you please? Don't touch her."
Kim Kardashian
Famously, Kim Kardashian was held in an armed robbery in a hotel in Paris. At the time, the star's bodyguard, Pascal Duvier (pictured), was in a club with Kar-Jenner siblings Kourtney and Kendall. Just days before, Duvier had stopped Vitalli Sediuk from assaulting Kim, and she tweeted calling him "a G."
Pascal Duvier was in the German army, and first worked for Kanye West. The experienced bodyguard has also worked for the Black Eyed Peas, Nick Jonas and Frank Ocean. After the robbery, Kim stepped up security.
Whitney Houston
Famously, singer Whitney Houston starred in The Bodyguard, a movie about a superstar and her relationship with her bodyguard. Indeed, the film was partly based on Houston's bodyguard, David Roberts, a Welsh former police officer.
Tragically, David Roberts worked for Whitney Houston between 1988-1995 but was fired for expressing concerns about her wellbeing. Since the singer's passing, Roberts has commented that she might be alive if his concerns hadn't been ignored. He has said, "It was part of my duty […] to protect them from themselves."
Tom Cruise
Action star Tom Cruise only wants top level bodyguards around him. At one point, Tom Cruise, Katie Holmes and Suri Cruise were protected by bodyguard Sean Ringgold. However, in 2009 Ringgold started his own successful acting career.
Tom Cruise has also been protected by Mark "Billy" Billingham, who now stars in UK military reality TV series SAS: Who Dares Wins. The former sniper and SWAT officer has also worked for Brangelina, Kate Moss, Hulk Hogan, Michael Caine, and Russell Crowe.
Drake
Drake's entourage aren't to be messed with. In fact, the rapper's security team have been connected to several violent incidents. There are videos of the bodyguards yelling at people, and being physically aggressive. A former sever at a West Hollywood restaurant claims Drake's bodyguards beat him up.
On another occasion, Drake and his entourage were involved in a massive fight with Chris Brown and his crew. Then, in 2017, the star's team bullied drivers in Toronto so Drake's motorcade could pass.
The Beckham Family
David Beckham has said that he would love to walk down the street with his family, but they're simply too famous. Instead, Becks picks his kids up from school in a bulletproof Rolls Royce and two cars full of security guards. One of the Beckham's longtime bodyguards is Bobby Rich (pictured).
If Brooklyn Beckham pops out for ice-cream, you'll see Bobby Rich somewhere beside him. The bodyguard represented Great Britain in judo and has a black belt in Brazilian ju-jitsu. He is also a personal trainer!
Justin Bieber
How absurd is this photograph of Justin Bieber on a date with his bodyguard? Though Biebs is undeniably mobbed by fans everywhere he goes, this seems a little excessive. However, we bet his date felt nice and protected.
Now, Justin Bieber's head of security is Michael Arana, and he organizes the rest of the team. The Beliebers are organized when it comes to supporting their man, and fan page "Bieber Bodyguards" supports the star and "the men who keep him safe."
Kanye West
After the Paris robbery on Kim Kardashian, both Kim and Kanye stepped up their security (as did the rest of the Kar-Jenner family). While Kanye West used to walk alone or with just one guard, now he's surrounded at all times and travels in a bulletproof car.
One of Kanye's bodyguards was former police officer turned exotic dancer Savage Steve. After the pair parted ways, the bodyguard claimed Kanye was the "neediest" celebrity he'd ever worked with. We buy that!
Paris Hilton
Socialite Paris Hilton has always played the role of rich girl well. Of course, she is actually a rich girl, but for years the heiress has played up the idea of herself as an out-of-touch blonde. As part of her ever-so-Paris persona, the star likes to surround herself with handsome bodyguards.
When Paris was proposed to by Chris Zylka, she hired 24/7 security to protect her and the 22 carat multi-million dollar ring. As it turns out, the relationship didn't last, but we bet that ring stayed safe!
Brad Pitt and Angelina Jolie
Remember Mark "Billy" Billingham, the former sniper who protected Tom Cruise? Well here he is again. Mark Billingham worked for Brad Pitt and Angelina Jolie, becoming very close with the family. Actually, Billingham has claimed that he basically "fathered" the couple's six children.
Apparently Brangelina has fingerprint scanning locks at their homes and a cybersecurity team to monitor their kids online. Billingham was the couple's head of security and has commented that "the military set me up perfectly for what I did with them."
Kylie Jenner
When the internet caught sight of Kylie Jenner's bodyguard, they took to Twitter to show their support. Actually, some fans became so obsessed with Tim Chung (pictured) that they decided he was actually the father of the reality star's baby, Stormi.
While he no longer works for the family, Tim Chung was the bodyguard for Kylie, Kourtney, Kim and Kanye too. Apparently, Chung is also in the LAPD, and works as a professional model. This guy is seriously well-rounded!
Britney Spears
It's now known that popstar Britney Spears has been under a controlling and abusive conservatorship for years. Because of her situation, it's likely that Britney's father hires her security guards.
Since Britney's explosive testimony about her conservatorship, various former staff members have come forward. One of the star's former bodyguards, Fernando Flores (pictured), has confirmed the singer's testimony that Jamie Spears controls and abuses her. Reports used to claim that Spears was uncooperative with staff, but now that all makes much more sense.
Bruce Willis
Action star Bruce Willis has always had bodyguards, and often develops friendships with them. Willis met former bodyguard Michael Clarke Duncan when he was cast as Bear in Armageddon. The pair became friends and Willis influenced Duncan to land the role of John Coffey in The Green Mile.
Before that, Michael Clarke Duncan was a bodyguard for Will Smith, Jamie Foxx and Notorious B.I.G. He had always wanted to act, and stopped being a bodyguard when Biggie was murdered.
Jennifer Aniston
If you were as a big a sitcom star as Jennifer Aniston, you'd never be caught without a bodyguard. Seriously—think of how many people must scream quotations and catchphrases at her every single day! "We were on a break!" "It's a metaphor Daddy!" "I'm gonna' go get one of those job things!"
Jen is usually seen with three male bodyguards at all time. With this level of security, the A-Lister can feel safe and secure while out and about.
Kristen Stewart
Here's another celebrity that's been in an absolutely huge franchise. Though actress Kristen Stewart is known to be very private, she still needs to hire bodyguards to maintain her privacy. Twilight fans aren't exactly lowkey…we're just saying.
One of Kristen Stewart's bodyguards ended up with his own following and became known as "The Original Hot Bodyguard." This same handsome bodyguard also protected actresses Emilia Clarke and Nina Dobrev. According to Stewart, he was a good sport about all of the media attention he received.
Tom Hardy
Celebrities need bodyguards regardless of their own size and shape. Once you're world famous, there's no way of predicting the ways people might try to harm you. It's grim, but it's true.
English actor Tom Hardy is often seen with his bodyguard "Big John" (pictured). The star's bodyguard has been spotted carrying a folding knife, and carries high power flashlights to shine in the eyes of potential attackers. With Big John involved, we don't think anyone will bother targeting Tom Hardy.
Rihanna
There are lots of online pictures of popstar and billionaire Rihanna riding on the shoulders or backs of her bodyguards. In fact, when she's at concerts and needs a better view, her security team come in very handy.
At one stage, one of the Barbadian singer's bodyguards was involved in a physical altercation outside a club in London. Apparently, the bodyguard punched a photographer who wouldn't move back from the star's vehicle. On another occasion, a bodyguard slammed the car door in Rihanna's face!
Katie Holmes
When actress Katie Holmes was married to action star Tom Cruise, the couple shared a security team. It's no surprise that the rather intense Cruise wanted to make sure his wife and daughter were safe at all times.
However, after the couple broke up, Katie Holmes had other reasons to need her own security detail. The actress was scared of her ex's Scientology links, and her father ended up firing every staffer with a connection to Cruise. Now, the star is always flanked by guards.
Ezra Miller
You'd be right to notice that this picture doesn't really look like the others on this list (except perhaps for the snap of Bruce Willis and Michael Clarke Duncan). Here we have actor Ezra Miller with his bodyguard, Gu Rubee.
Gu Rubee is a flamboyant dresser and describes himself on Facebook as a "Yogi, Martial Artist, Trainer, Spiritual Advisor, Bodyguard & MUCH MORE!" Personally, we'd like to hang out with Ezra Miller and Gu Rubee—they look like they'd have a good time.
Jennifer Lawrence
Jennifer Lawrence's bodyguard Greg Lenz (pictured) is another person that ended up going viral. The handsome former model was snapped carrying J Law's chihuahua, and that's basically enough for the internet to make 1000 fan pages. Apperently Greg Lenz worked for the actress for some time, and can be spotted in the background of photos from the Hunger Games sets.
Greg Lenz isn't the only handsome bodyguard to spotted with J Law. Justin Riblet also went viral when he was seen with the star at LAX.
Shakira
Shakira knows that when it comes to keeping herself safe, there's nothing like a big brother. That's why, in addition to various guards, the pint-sized singer has also enlisted the help of her older half-brother, Tonino Mebarak.
While Mebarak is now based in Miami, Florida, he is often spotted next to his pop star sister. The former watch dealer has often been photographed guarding his younger sister when paparazzi or fans get too close.
Jennifer Lopez
Jennifer Lopez is not known for her subtlety – whether it's her designer wardrobe or pricey jewels, the pop diva and actress knows how to travel in style. Her most important accessory?
The throng of bodyguards and assistants that seem to accompany the star wherever she goes. In September of 2021, Lopez was faced with an overly aggressive fan. While her boyfriend, Ben Affleck, was able to hold the fan off, her team of bodyguards soon stepped in to help.
Madonna
Just like the pop star herself, Madonna's bodyguards seem to make the news also. In the early 90s, the star dated James Albright, her former bodyguard.
In 2013, it was revealed that she sent her bodyguard to chaperone one of her daughter Lourdes' dates with actor Timothée Chalamet. Given that Madonna is one of the biggest stars on the planet, it's no surprise that she has an unusually close relationship with the people she hires to protect her.
Cheryl Cole
Cheryl Cole may not be familiar to most Americans, but she is one of the biggest pop stars in the U.K. Cole is known for being a member of the band Girls Aloud, and for being a judge on the U.K. version of The X-Factor.
Cole also made headlines when it emerged that she skipped out on paying her security guard, Craig Balkam, when she starred on the American version of The X-Factor. These days, the pop princess is being protected by Irish bodyguard, Patrick O'Brien.
Christina Aguilera
Even though Christina Aguilera is one of the biggest pop stars in the world, she is actually quite tiny. The singer is only slightly over five feet tall and looks even smaller when compared to her massive bodyguards.
In 2003, the "Genie in a Bottle" singer made headlines when her bodyguard was involved in a physical altercation with a paparazzi photographer in Los Angeles. These days, the singer and her bodyguards have chosen to keep a low profile.
Johnny Depp
Johnny Depp is one of the biggest stars in Hollywood, but lately, his personal life has been gaining more attention than his acting. The actor has frequently been in the headlines for his tumultuous relationship with ex-wife Amber Heard.
Even the actor's bodyguards were dragged into his legal battles. The actor also made the news when in 2018, it emerged that the actor was being sued by two former bodyguards for unpaid wages and for "unsafe" working conditions.
Heidi Klum
Being a celebrity bodyguard can come with many perks including a relationship with a supermodel! In 2012, model Heidi Klum began dating her South African bodyguard Martin Kirsten.
While Kirsten had worked with the supermodel for several years, their relationship didn't become romantic until after she separated from the singer Seal. The two dated for over a year, and it was reported that the model frequently gave the security guard money and even a house in his home country of South Africa.
Fergie
Former Black Eyed Peas member and singer, Fergie, decided to turn to celebrity bodyguard Pascal Duvier for all of her security needs. The bodyguard to the stars became famous when it was reported that Kim Kardashian had fired him after her infamous Paris robbery scare.
While Duvier's bodyguard skills weren't enough for the reality star, Fergie seemed pleased to have the towering bodyguard around. Duvier has been spotted alongside the star as she travels the world.
Katy Perry
Celebrity bodyguards are usually the background characters in their celebrity clients' lives. That said, some bodyguards often get more attention than the stars they work for. Katy Perry's bodyguard gained attention when fans began noticing his similarity to actor Hugh Jackman.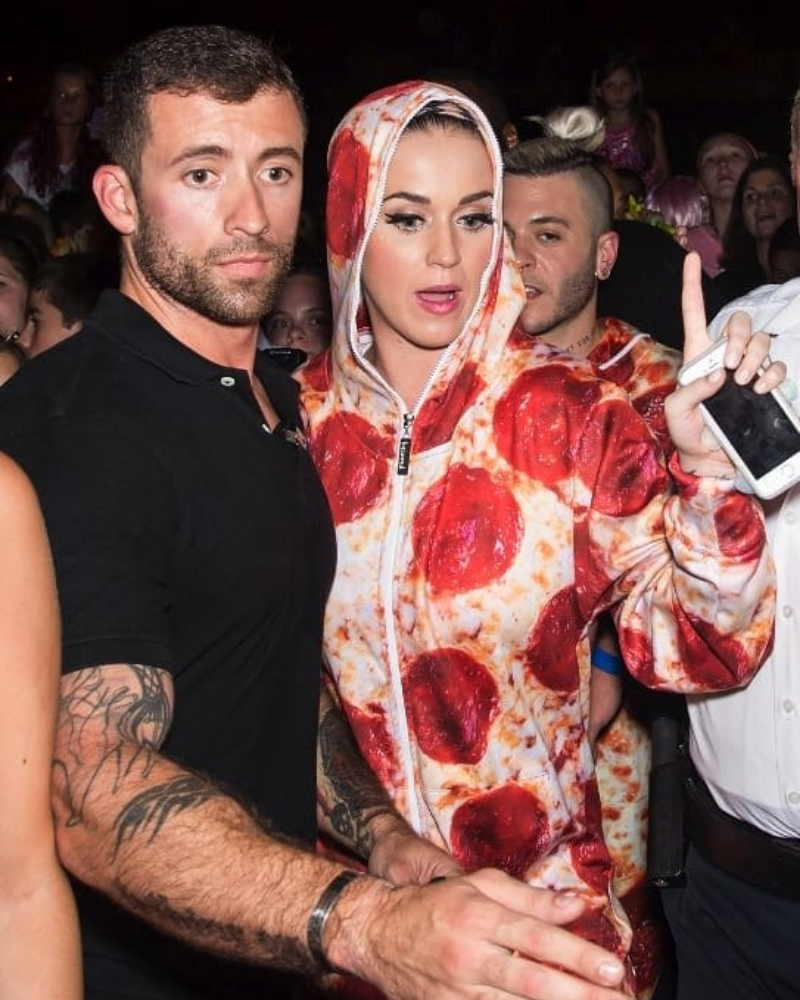 With his toned physique and brown eyes, it's hard not to see a resemblance to the Australian actor. The still-unnamed bodyguard has attracted a following on social media and has appeared on several lists of most attractive bodyguards.
Jason Momoa
It might seem strange that someone with Jason Momoa's build would need a bodyguard, but sometimes Hollywood can be a strange place. The Game of Thrones star was spotted with several bodyguards prompting fans to ask, "what's the point?"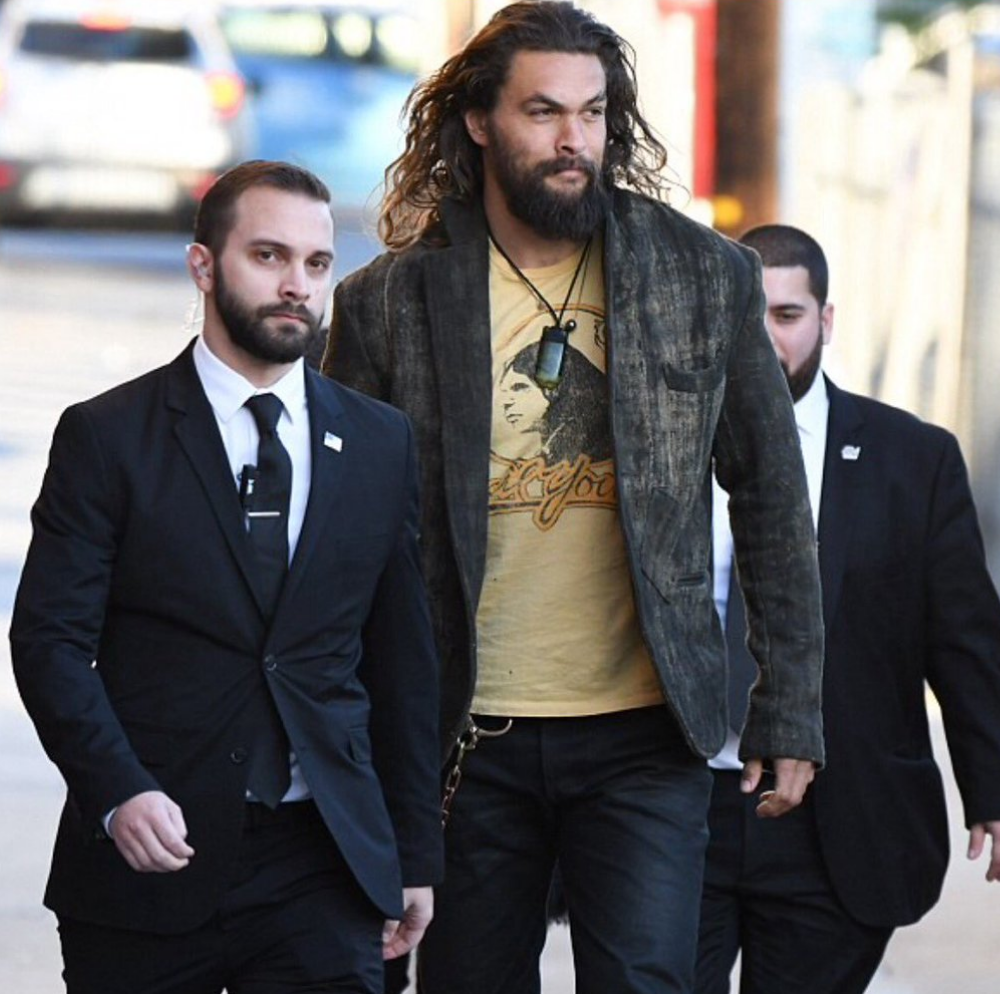 The picture of the Aquaman star, and his considerably smaller bodyguards, inspired countless memes and hilarious comments. While there must have been a reason why these bodyguards were hired, it's still quite a funny sight to see.
Karl Lagerfeld
Though he has passed away, Chanel's creative director Karl Lagerfeld was often spotted with his longtime confidant and bodyguard Sébastien Jondeau. Jondeau met the designer when he was still a teenager, but quickly began working for Lagerfeld and even appearing in his fashion campaigns.
Jondeau has said that his relationship with Lagerfeld was more like a father-son bond despite being employed by him. In early 2021, the former bodyguard and personal assistant released a tell-all book about his close relationship with the late fashion designer.
Taylor Swift
Few people know that pop star Taylor Swift has had several dangerously close encounters with stalkers in the past. The singer has admitted that she even keeps an emergency kit in her house in the event that something happens to her, including military-grade bandages.
Following several events involving stalkers, the singer has often been seen with her security entourage which includes a former police officer. The singer's bodyguards are apparently in such demand that they accompanied Prince Harry and Meghan Markle during their recent trip to New York City.
Amy Adams
Walking the red carpet can be a great way for celebrities to meet and greet their fans. Unfortunately, getting so close to the public can also become a dangerous situation if a fan decides to get a bit too aggressive or pushy.
For this reason, stars can often be seen next to a throng of security guards in order to protect them from any overzealous fans. This picture of Amy Adams' security guard had the internet commenting on how attractive the bodyguard was, with the unnamed guard making Yahoo's list of "Celebrities With Super Hot Bodyguards".
Blake Lively and Ryan Reynolds
She might be married to The Hitman's Bodyguard star Ryan Reynolds, but actress Blake Lively still occasionally needs the help of professional bodyguards.
Filming the teen drama, Gossip Girl, often meant spending hours on the streets of New York City where the show takes place. Lively was often seen next to her bodyguards in between takes. Despite the professional help, Reynolds still jokes that his wife would make a better bodyguard than him!
Cara Delevingne
Being an in-demand model can sometimes mean needing extra protection. Model and actress Cara Delevingne must have been happy to have her security around when, in 2013, she and best friend Rihanna were attacked by a man in a London nightclub.
While the bodyguard and singer were slightly injured, things could have been far worse. These days, the model can be frequently seen shopping and clubbing, all under the close supervision of her bodyguards.
Halle Berry
While Halle Berry wasn't always known for having a large security entourage, having a child changed everything. Following the birth of her daughter, Nahla, Berry began receiving disturbing threats. She immediately hired bodyguards to watch over her daughter.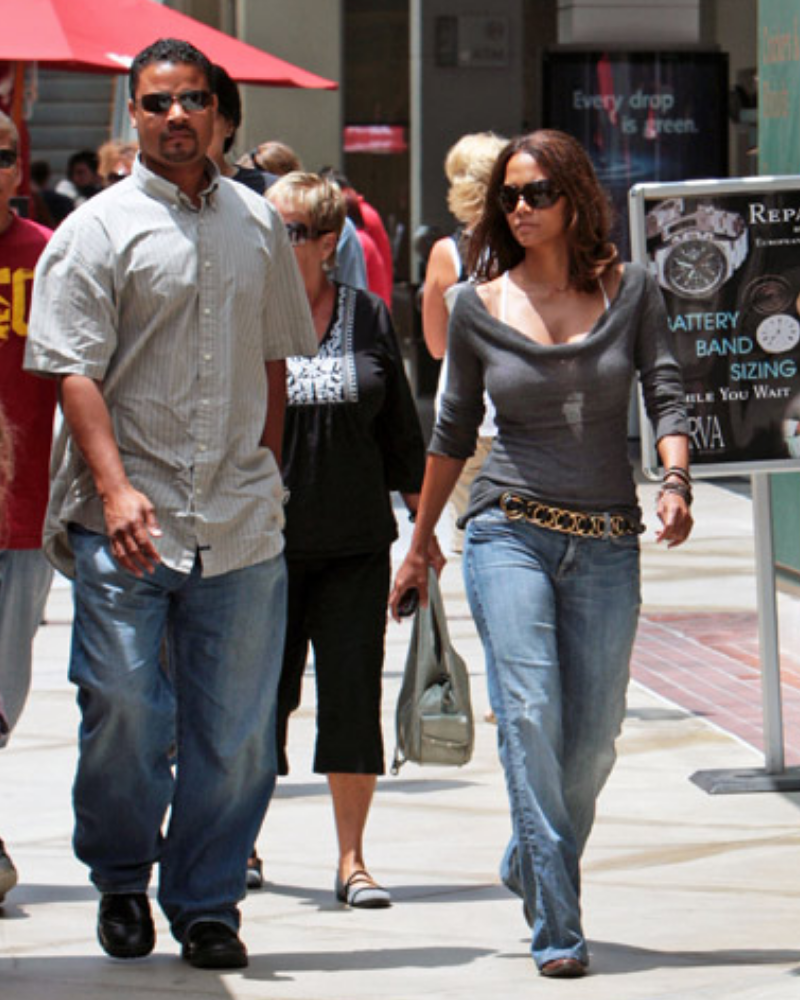 Those guards also came in handy when her ex and Nahla's father, Gabriel Aubry, got into a physical altercation with her boyfriend at the time, Olivier Martinez. We're sure the Oscar-winning actress isn't taking chances and still keeps her bodyguards around, just in case.
Scarlett Johansson
Actress Scarlett Johansson might play a superhero on the big screen, but that doesn't mean she's above hiring professional bodyguards on occasion. The Black Widow star has often been seen hitting the red carpet with her security team in tow.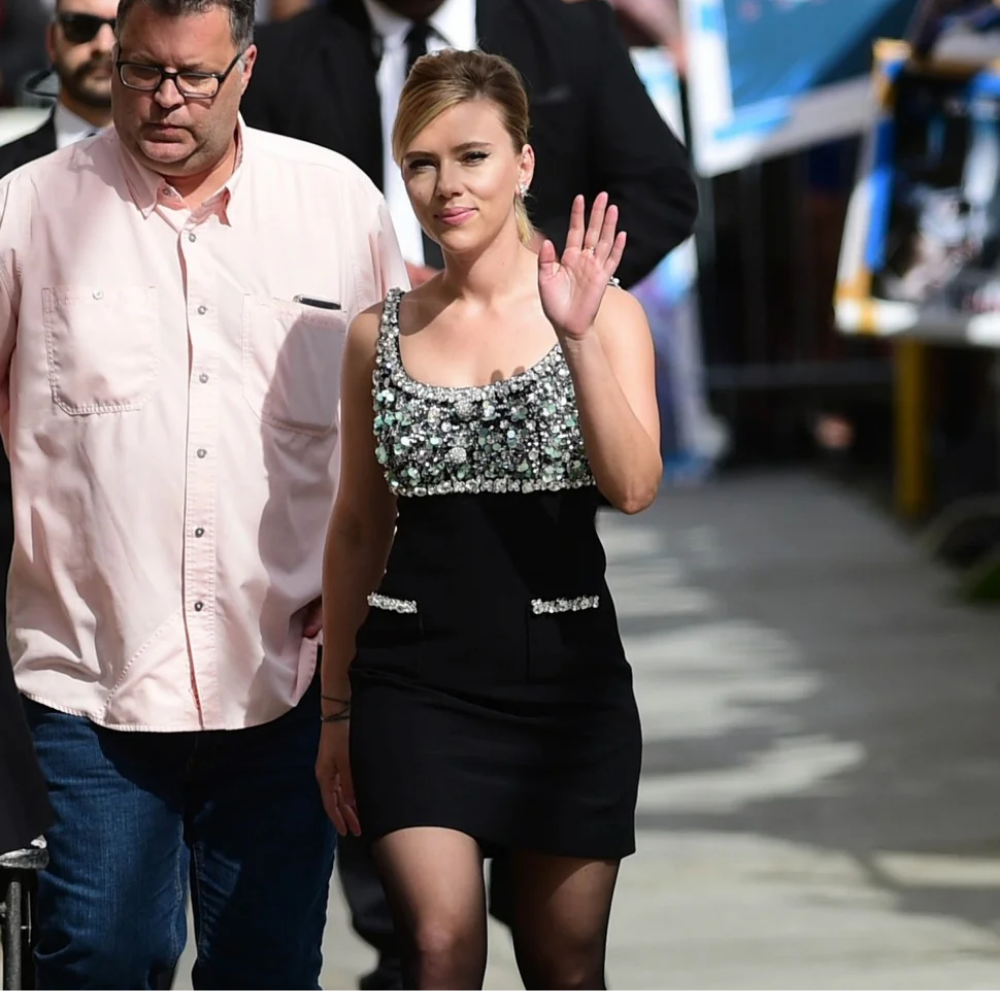 When she's not on the red carpet, however, the actress prefers to keep a lower profile. Considering how much training she did for her role as the superhero, we think she'll stick to protecting herself in the future.
Cher
Being one of the most well-known pop icons, the need for professional bodyguards would be obvious. Yet, to Cher, the need only arose after a particularly violent episode early in her career when a man physically assaulted her.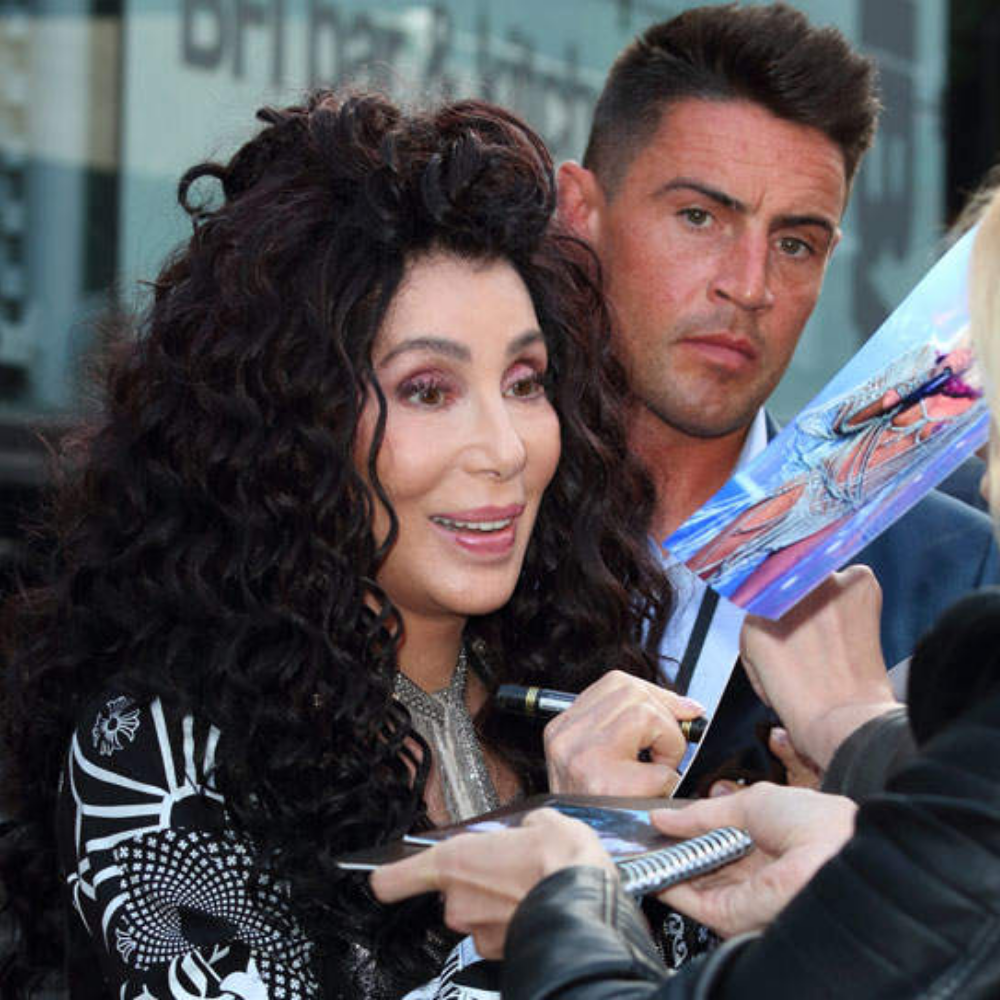 While her manager was finally able to pull the man off, she realized she needed bodyguards. For many years, she employed Michael Francis as her personal bodyguard. Though he was hired after the star received death threats, their relationship turned into a friendship with Francis calling her "a sister."
Robert Pattinson
He may play a super-strong and immortal vampire in the Twilight series, but even Robert Pattinson sometimes needs to hire professional bodyguards. The actor is frequently spotted next to an entourage of security guards following his meteoric rise to fame as the teen vampire, Edward Cullen.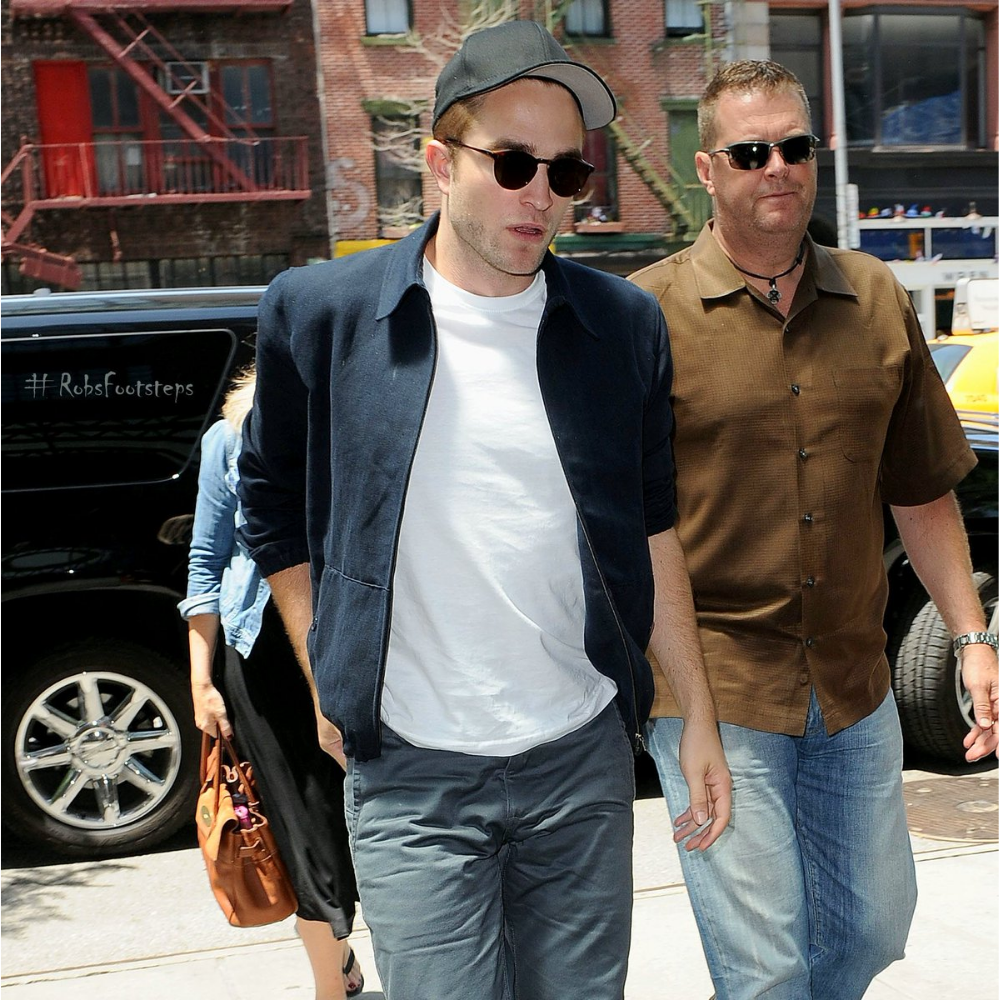 It seemed that for many years, the actor couldn't leave his home without being swarmed by crowds of screaming fans. While "Twilight-Mania" may have faded, the actor will probably be back in the spotlight with his upcoming role in the new Batman movie.
Billie Eilish
Popstar Billie Eilish may not seem like the type to be surrounded by an entire entourage of minders, but the singer decided to hire professional help after a particularly scary incident.
In 2019, the singer hired a bodyguard to sleep in her living room after her address was made public and several fans entered her home. Eilish has also had to have security protect her from overzealous fans at her concerts after several got a bit too rough with her.
Megan Fox
Following her role in the Transformers films, actress Megan Fox became one of the most popular women in Hollywood. With her fame, came the need to hire professional bodyguards.
These security experts came in handy when, in 2021, a violent altercation broke out between the actress' boyfriend Machine Gun Kelly, and UFC star Conor McGregor. For a short period of time, the actress was caught in between the two men, only to be saved when security intervened.
Miley Cyrus
Having been in the spotlight since she was a child, fame is nothing new for actress-turned-singer Miley Cyrus. That said, Cyrus began beefing up her security after an overly aggressive fan tried to kiss her in 2019.
The singer continues to rely on her security personnel to protect her from crowds of unpredictable fans. One video, which recently made headlines, showed the singer and her bodyguards fighting off a crowd of fans outside of her New York City hotel.
Floyd Mayweather
While some celebrities have regular bodyguards, boxing champion Floyd Mayweather has his own "Money Team". Mayweather gave his entourage the name due to the fact that they handle the large sums of cash that Mayweather frequently has on him.
Sporting "TMT" shirts, the security team is so loyal to the boxer that one even took a bullet for Mayweather in 2018. Mayweather is usually seen with anywhere from four to eight members of his TMT security detail.
Harry Styles
Being part of one of the biggest boy bands in history can sometimes mean dealing with large crowds of adoring fans. While these fans are usually harmless, things can take a dangerous turn at any moment.
In February of 2020, the former One Direction band member was robbed at knifepoint in London. The incident left the singer shaken up, and prompted him to increase his security team with the addition of a particularly tall bodyguard – much to the internet's delight! Countless memes and comments were made about how small Styles looked next to the bodyguard.
Nicole Kidman
Fame can have many downsides including having to deal with aggressive paparazzi. These camera-wielding men and women will often provoke or harass celebrities in order to get the best shot. For actress Nicole Kidman, handling overly aggressive photographers has been part of her life since becoming famous.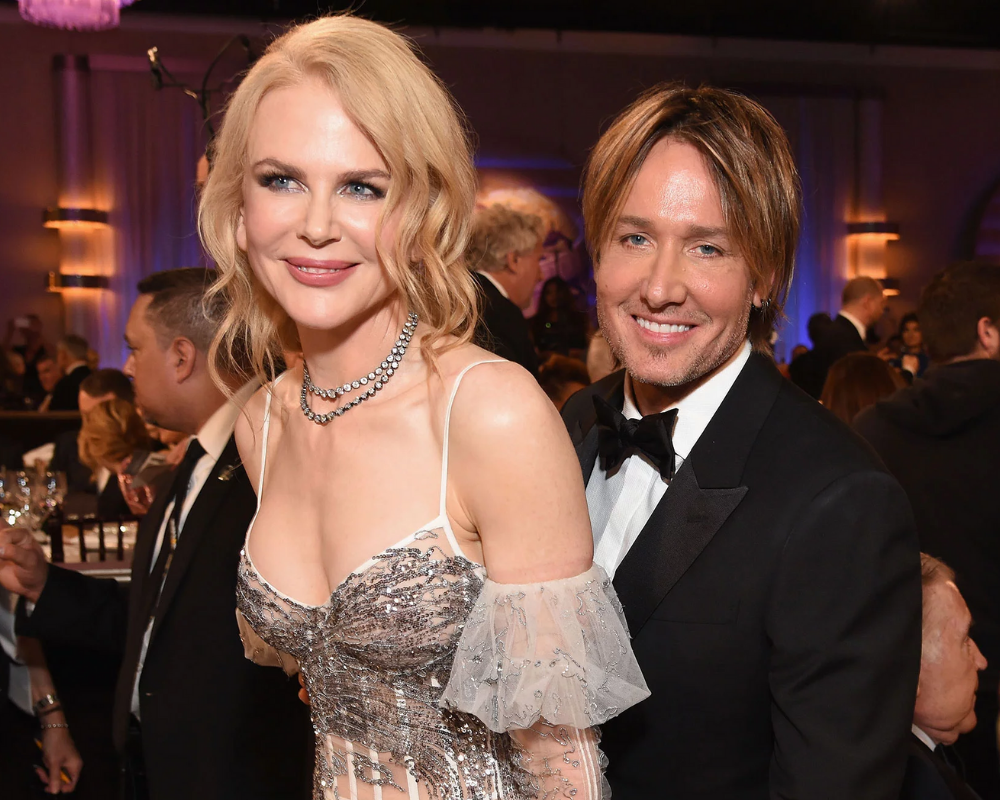 After several close encounters, the Australian actress has decided to entrust her safety and the safety of her family to professional bodyguards. Kidman is often photographed close to her security team and even travels worldwide with them.
Demi Lovato
Celebrity bodyguards are trained to be able to handle some of the most extreme situations that may arise. This training was put to use when Demi Lovato's bodyguard, Max Lea, found the singer unconscious after a bad reaction to an illicit substance.
Lea jumped into action and helped lift the singer in order to help her breathe. His heroic action is believed to have saved the pop star while they waited for paramedics to arrive.
Gwen Stefani
For some celebrities, bodyguards are more than just people that provide protection, they're practically family! When Gwen Stefani was just starting her career as a member of the band No Doubt, she became close with the band's security guard, Curtis Garrett.
Unfortunately for Stefani and the other members of No Doubt, Garrett passed away in 2021. Fans of the band took to social media to express their sadness and send their condolences as many remember Garrett being a fixture at the band's concerts.
Selena Gomez
Selena Gomez understands the importance of having a bodyguard nearby. After several frightening experiences including a home invasion and dealing with a stalker, the singer prefers to be safe than sorry.
The petite pop star is usually seen near her significantly larger bodyguards. Whether they're by her side at the airport, or on the red carpet, her security team is always ready to leap into action to protect the star.
Hailey Bieber
As the daughter of Stephen Baldwin, the world of celebrities and bodyguards is nothing new to Hailey Bieber. Despite being accustomed to fame, the model couldn't imagine how much more exposure she would get when she married pop star Justin Bieber.
Since her marriage, the model has had to amp up her security after being targeted by some aggressive paparazzi. While her superstar husband is rarely seen without bodyguards, his wife has also had to follow suit.
Megan Thee Stallion
It's rare that a celebrity's bodyguard will become more famous than the celebrity themselves. For rapper Megan Thee Stallion, the media focus shifted to her bodyguard after it was revealed that the rapper was shot.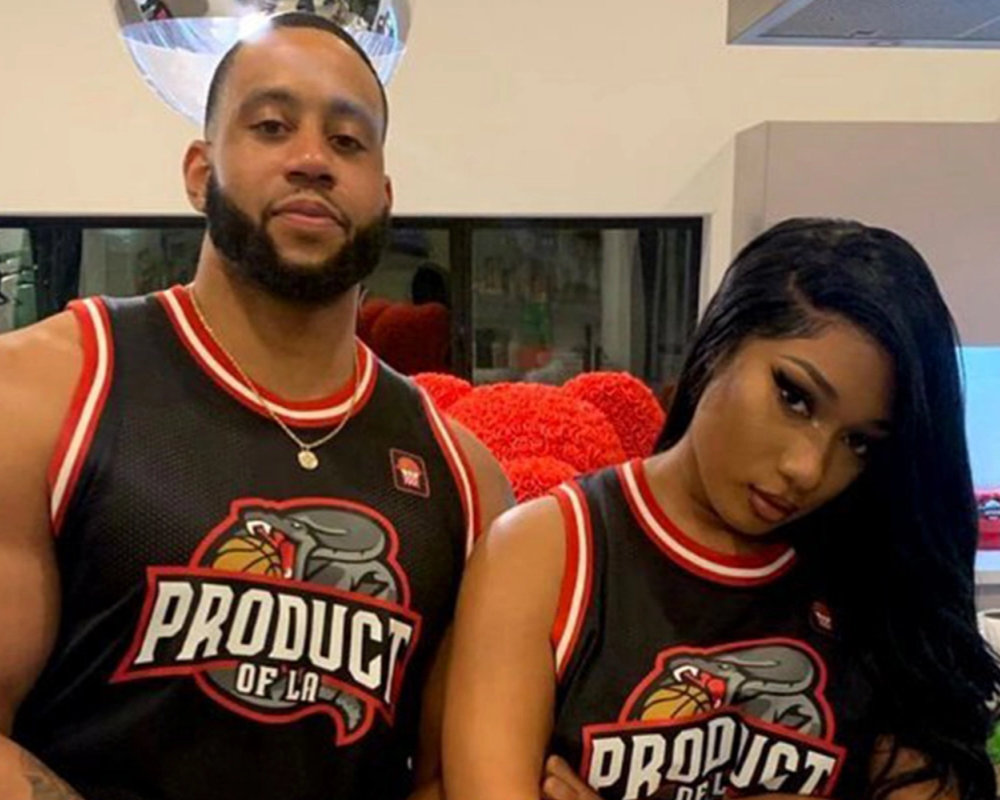 Fans of the artist immediately took to social media, demanding to know why bodyguard Justin Edison didn't help Megan. Edison eventually calmed fans by reassuring them that he would always be there in the future. At 6'4, the former college football player is someone you would want by your side.
Kendrick Lamar
Rapper Kendrick Lamar and his bodyguard also went viral, but not for the same reasons as some others on this list. When a picture circulated of the pint sized rapper walking behind his extremely tall bodyguard, many memes were made. In particular, people compared the pair to Game of Thrones characters Bran Stark and Hodor (hilarious).
The "King Kunta" rapper is very low key and avoids being seen in public. Like The Carters, the star rarely gives interviews or appears on magazine covers.
Adele
Remember Lady Gaga's former bodybuilder bodyguard that opened this list? Well here he is again! Dutch bodyguard Peter Van der Veen has also worked for English singer Adele. Specifically, he guarded her during the press tour for her third studio album 25, released in 2015.
As they had done before, internet fans swooned for Peter Van der Veen, complimenting his striking eyes and smart casual ensembles. It must be strange for these otherwise private men to suddenly find themselves the center of attention!
Kylie Minogue
There's something about a tiny celebrity and a large bodyguard—it just makes for a good photo. Here we have Australian popstar Kylie Minogue with one of her bodyguards. Like some other security teams on this list, Kylie's team have been involved in some physical altercations.
Back in 2009, Kylie Minogue arrived at Los Angeles international airport to a group of paparazzi and fans. While trying to get into their vehicle, one of Kylie's guards ended up pushing a female paparazzi. The incident ended up on TMZ.
Oprah Winfrey
If you're the richest African American of the 20th century, it's probably best you don't go anywhere without some protection. Oprah Winfrey is always seen with security, because no one is getting close to the Queen of Media's billions.
Like several others on this list, one of Oprah Winfrey's bodyguards ended up having a successful acting career. Michael Jai White is a martial artist in eight different styles, and went on to become the first African American to portray a major comic book superhero in a major movie.
Gal Gadot
Finally, we close with this rather amusing picture of Israeli actress Gal Gadot and her security team. When this picture—and a similar one with Gadot's DC co-star Jason Momoa circulated, fans commented that the stars looked like they were the bodyguards.
Really, this makes total sense, considering Jason Momoa plays Aquaman and Gal Gadot plays Wonder Woman. While these bodyguards mightn't be larger than their celebrity client, we bet they can hold their own in a scuffle.
30+ Mechanics Are Sharing Their Most Face-Palm Worthy Moments On The Job
A Level of Resilience
While most of the stories told in this article will be of the 'can't believe how dumb people are' variety, this one is actually one of the few that will involve a face-palm simply because of how unbelievable something is. Just take a look at the story.
Now, we have to admit that this is a pretty rad thing for someone to be capable of, but we also have to admit that we wouldn't want a mechanic working on our vehicle after having a wisdom tooth pulled. What if he was on anesthesia?
Who to Blame for This One
This story is a little odd, because there's actually a mechanic at fault here too. Sure, the woman in the story should know the basics: cars need oil to keep all the parts lubricated and running smoothly. But the guy who regularly did this for her also should have told her that.
So in the end, we feel that they are both to blame. After all, if you do something for another person all the time, you should probably still tell them how to do it on their own in case you aren't available for them in the future. Just like here.
Explaining the Problem
We're absolutely certain that one of the most annoying things for a mechanic is when they explain a problem, especially a simple one, and the person they are explaining it to still complain about the problem. Or even worse, they refuse to accept the solution.
We don't know why people don't just take mechanics at their word. After all, they are skilled individuals who have to know a great many things about cars. Why would you assume that you know more about it than they do? It's just ignorant.
What's in a Name
Cars have names. Forester. Highlander. City Golf. However, most people know that these names are just names and don't actually mean anything in regards to what the vehicle can do. Mechanics will tell you that there are still people who don't understand this.
Needless to say, you do not need a car to be called 'Highway' or 'Interstate' to take it onto those roads. Honestly, we find it hard to believe that some people could really be that… er, uninformed. Did they never drive on either of those roads?
Do You Think This Is Free?
We're not going to pretend like there are no mechanics out there willing to rip you off. However, plenty of them charge fair prices that are just still expensive. That's because fixing cars is expensive, if you didn't know. Don't be surprised by the bills.
This is especially true if you do something stupid and wreck your car far beyond the norm. What would you expect in such a situation anyway? The worse the damage is, the worse the bill is. It takes more effort to fix bigger problems, after all.
When All You Have Is a Hole…
If you know next to nothing about cars, you may never pop your hood. And if you never pop your hood, then the only receptacle on the outside of your vehicle is the one on the back, where the fuel goes. And if you think that's the only place to put important fluids…
Well, you end up like this old lady, who pours a bunch of different things into the fuel tank, thinking that's where everything goes. Frankly, we are flabbergasted that her car didn't explode, but we're glad the poor lady is alright.
The Simplest of Solutions
Sometimes, the simplest answer is actually the right one, but you don't think it is because surely there wouldn't be a problem if the answer was easy. Well, turns out that because people overlook simple solutions, most problems are actually in that category.
If your doors won't open, you should check the child safety locks first. After all, it would be embarrassing to take your car to the mechanic, only for the problem to be something that simple, right? Yeah, it definitely would be.
Just Call Them Up
If someone doesn't even understand where their car came from, you can bet they don't know very much about it. This woman owned a Porsche, and felt that, to express her displeasure, the mechanic should call up Germany. Not a particular organization in Germany, just Germany.
There are so many things wrong with that, we're not even sure where to start. It's funny, because she actually had a valid thing to be upset about, a definite flaw in the car's design, but this was still just a totally ridiculous statement.
Yep, Working as Intended
If there's a 'whooshing' sound when you step on the gas of your powerful car, that's probably supposed to happen. In fact, that's what driving a powerful car usually feels like, right? Well, some people just don't know this, and they assume the worst.
We imagine that mechanics get dumb questions like this a lot. How they stay sane when they have to regularly deal with stuff like this, we may never know. It's honestly quite impressive that they manage it as well as they do. We certainly couldn't.
A Little Different
While all cars ultimately perform the same types of functions, they are not actually the same. There are many differences between them, and this means they can sound and feel different when you are driving them. Some people just don't get this.
Mechanics have to explain so many things that seem to be truly and utterly simple. We applaud them for not insulting people when stupid things like this come up. That probably takes an extreme force of will when you think about it.
Is This Not What You Wanted?
Most problems in the automotive industry are a result of people not knowing things, or not knowing that they are responsible for things. This woman is a bit of both, making her twice as frustrating for mechanics around the world.
And of course, her complaint about how the car should have never even been made is pretty ridiculous. It seems pretty crazy to make such a statement for such a remarkably small problem that doesn't even really matter that much, right?
How Circles Work
You know the air pressure nozzles on your tires, which you use to put air in the tires? Yeah, those spin with the wheels. They don't stay fixed in one place, because how on earth would that work? But believe it or not, there are people out there that don't understand that.
Maybe the car owner just wasn't thinking too carefully, or maybe she's never put air in her tires before and thus has never noticed that the nozzles move around. Either way, definitely a story worth face-palming over, and we're sure many mechanics would agree.
Did You Try This?
In case you are unaware, you are not supposed to be able to start your car if it is in drive. Usually, the vehicle should be in park in order for it to start. So if your car won't start, you should at least check what gear your vehicle is in.
Because if you don't, you may just end up looking like a complete fool when a professional comes along, and nobody really wants that, right? It's always more embarrassing when you have to call someone, and they may even charge you for it.
Dangerous Hydraulics
There are a lot of dangerous devices within a workshop or professional garage. And if you aren't careful, those dangerous devices can cause some serious damage to the cars they are supposed to be fixing. For instance, you may flatten a car door.
This just goes to show that not all stories that make mechanics facepalm are about uninformed civilians. Sometimes, it's other mechanics who do something stupid, and that's honestly a lot worse. After all, they are supposed to know better.
Step 2 Before Step 1
Most things in life have a process. And if you don't follow the process properly, you can't actually achieve what you are trying to achieve. When it comes to taking the wheels off a car, you have to lift it into the air before you can get the tire off.
That's because vehicles weigh a lot, you know? If they are weighing down on the wheels, it doesn't matter if you get the lug nuts off. You still won't be able to get the tire itself off of the vehicle. It's just common sense. Rare for some.
A Barely Averted Catastrophe
Speaking of mechanics, they may come closer to serious catastrophes than you may think. Sometimes, they do extremely stupid things that could cause serious problems, like using flames near leaking gas tanks. We shouldn't have to explain why that's a bad idea.
We would hope that professionals would be a little more careful. Of course, we know that most mechanics aren't like the guy in this story, and that only a few are actually that bad, but even so, it's still pretty concerning if you think about it.
Cars on Fire
Speaking of mechanics and accidents, this one is due less to stupidity and more to a lack of communication. When you are doing a dangerous job, it makes sense that you should communicate to everyone what you have and haven't done, right?
That way, you can avoid any serious problems that would lead to major, much unwanted fiery accidents. This is especially the case since a lot of things used in car maintenance are in fact flammable, so it pays to be safe.
Risking Your Life
We get that car repairs can be very expensive. And we get that some people may not want to pay for repairs if they feel that they can survive without them. But if a mechanic tells you that your vehicle is at serious risk of a crash?
Yeah, you definitely shouldn't just shrug your shoulders and hop back in your car to avoid a repair bill. Your life is worth a lot more than whatever those repairs would have cost. It's just much better to not risk it. Risking it doesn't help anyone.
Can't See the Light
With how many features in cars these days are automatic, a certain degree of competence in operating one's vehicle has been lost by the general masses. For instance, lots of people don't understand how their lights work, especially when part of them are automatic.
But for some reason, they choose to argue with the mechanics instead of just accepting that they probably know what they are talking about. News flash: most professionals do actually know what they are talking about. They at least know more than the average person.
If the Tires Fit
Keep in mind that the person in this story is not a fully-fledged professional yet, but even so, it's a little embarrassing to be in training only to have this kind of story be told about you. Needless to say, not many people would put tires on backwards.
We're actually curious how anyone could put tires on backwards since they have a very distinct shape that makes it obvious how they fit. Plus, you see cars everyday, and should know how wheels are supposed to look on a vehicle. Well, you should at any rate.
When You Turn the Wheel
Does your car pull to the right when you turn your steering wheel in that direction? Did you know that your car is supposed to do that? Yeah, technically the person in this story did know how steering wheels work, but she failed to see that it was the steering wheel doing its job.
And we have to say, that's pretty crazy. Like, did she not realize that the car stopped turning when she stopped leaning in that direction? Frankly, we just don't know how this kind of thing happens. It just seems really crazy to us.
Automatic and Manual
Lots of cars have automatic headlights these days. However, that does not mean that they are solely automatic and can't be turned on and off manually. In case you didn't know, yes, they can. Even if your headlights are automatic, you can still turn them off manually.
Once again, we urge people to actually read their vehicle owner's manuals. If they do, they can save a lot of pain and suffering for mechanics who are just trying to do their jobs, and we're certain that they would be very grateful.
Government Tracking Conspiracies
Lots of people believe that the government is tracking them. For some reason, they also believe that tinfoil and aluminum are the ultimate ways to protect themselves from government tracking. Why? Frankly, we have no idea. We suppose they're just desperate.
Either way, we implore you to not put aluminum foil over important parts of your vehicle. It's very dangerous and could very easily lead to some seriously dangerous accidents, including but not limited to catastrophic fires or explosions.
Knowing Your Fuels
While you may be of the mind that all gas is the same, this is absolutely not true. Diesel is very different from the gas you put in regular vehicles, and needless to say, you are not supposed to put diesel in those regular cars. It will be bad.
Aside from your car working very poorly or not working at all, doing this could lead to serious damage to your vehicle that would cost a great deal to repair. Always make sure you are putting the right kind of fuel in your car, for its sake and yours.
Is That Even Real?
Lots of people come to mechanics asking about things like headlight fluid or flux capacitors. Usually, this is because someone is playing a prank on them. However, you would think that the person being pranked would just do an internet search or something.
Then they could easily learn whether or not they are being fooled or not. But instead, they just go straight to the mechanic and make a fool out of themselves. Seriously, it's not that hard to find out whether or not things are actually real.
Did You Check the Undercarriage?
This story is along the lines of people not even doing a precursory check of their cars to try and find problems. If you hear something dragging as you drive, why wouldn't you check under your car to see if you can locate the issue?
After all, it wouldn't be that hard to locate this problem. In fact, we're more curious as to how someone couldn't notice. It seems like it would be a very obvious and easy issue to spot, doesn't it? Well, what do we know? It wasn't out car.
That's Not Supposed to Happen
Your airbags are supposed to deploy when you get in an accident. Not before, and not after. If they deploy at any other time, they are definitely not doing their job, and airbags definitely have to do their job. This is pretty bad on Chrysler's part.
Why they would miss such an important design flaw, we aren't sure. But at least they managed to put out a recall. If they failed to fix their huge mistake, that would be even more unbelievable, wouldn't it? Still, what a thing to mess up.
When It Was Purchased
We've had another story about oil in this list, but here's another one for your amusement. This woman figured she never had to change the oil, and that, once she had purchased her car with oil in it, there would be no need to replace it.
Needless to say, this is not how any of that works. Your car's oil does have a lifespan and it does have to be replaced. If you don't, you run the risk of your vehicle suffering all sorts of terrible things that you really don't want for it.
We Just Turned It, Ma'am
Depending on how you park, your steering wheel may not be entirely straight. That's because the wheels may not be straight. It's normal and doesn't mean anything bad. We're actually not sure how someone would be unaware of this, all things considered.
And yet, there are people out there that don't understand this or have somehow not noticed in all of their years of driving. If anything could get skilled mechanics to face palm, it would probably be something like this. It's just ridiculous.
Lack of Understanding
To wrap everything up, here's another mechanic who just has a handful of silly and stupid stories from people coming to his shop. Needless to say, there are some people out there that just don't know how things work. But unfortunately, they convince themselves that they do.
Those types of people are by far the most annoying, no doubt about that. The worst part is, no matter how you explain things to them, you will almost certainly never convince them that they are wrong. and when it comes to technical things like cars, that's a problem.
The Catmobile
Any driver, let alone a mechanic, will know that cats are notorious for climbing into the hoods of their cars from below. Cats are attracted to the warmth of the engines. Little do they know though that this is a dangerous place for them. Moreover, many cats get run over trying to climb inside.
One mechanic found a kitten just in the nick of time. Apparently, this adorable little furball had been stuck on the engine for a pretty long journey. It's remarkable that they didn't end up getting hurt.
We Were on a Brake!
It's normal for mechanics to oversee cars getting a little wash at recon from time to time. But you can't always guarantee that the customer is going to fully understand what is going on with their vehicle.
It seems like the following woman had no idea that she had a parking brake in her own car. In fact, it's questionable whether or not she even knew what it was, based on her ridiculous reaction.
A Little Wonky
This seems to be a customer sharing a story about a nightmare mechanic they had done business with. It's common sense that a car should be perfectly even, meaning that all sides are standing at the same height. Otherwise, you've got yourself a wonky car, and that's no fun at all.
This person seemed to be as clued up with automotive jargon as the so-called experts they purchased the car from in the first place.
This Argument Is Heating Up
Rule number one of being a customer, make sure that what you are complaining about actually makes sense. This person failed to adhere to that number one rule. To be fair, they were freezing their socks off while getting the car up and running.
Anyone who has got close to a steering wheel though knows that it takes a bit of time for the heater to work when temperatures are very cold. This person thought that it was weird.
The Not-So-Great Escape
Truth be told, an engine has done pretty well if it stopped working after it helped car travel for over 19,000 miles. That's a lot of distance. But there is a chance that the engine would have kept going if the driver got an oil change every once in a while.
This just goes to show that one should always keep their service records, just in case they end up in a situation like this one.
First Round's on Me
Some mechanics have much more informal relationships with their customers than others. Take this guy for example, who went to a customer's house who after they contacted him via his Craigslist post.
As you can see, the mechanic lost his rag with the customer as he didn't do a good job of taking care of his car. However, they seemed to hit it off and were happy to go out for some drinks afterward.
The Customer Is Always Right…
We always like to think that mechanic has all of the solutions to our vehicular problems. Sometimes though, all it takes is an average joe with some common sense to get to the root of what the problem actually is.
As you can see from the following customer's complaints, they had no idea what the problems actually were, so much so that they weren't even technically problems, just little inconveniences brought upon by themself.
Carzilla
Don't you just hate those customers who think they know what they are complaining about, but it's too late before they realize that they were the cause of those problems to begin with? What went down between this crazy customer and the mechanic is pretty ridiculous, if we do say so ourselves.
It's times like these when it's not just the mechanic who should be getting a review for their service. The customers should as well. Well, some of them, at least
Every Car Is the Same, Right?
Why on Earth would you disagree with a mechanic about the issues going on with your car? This person assumed that all of the features of every car they ever drove worked exactly the same way.
Word of advice, if your mechanic makes a statement about something going on with your car, or how something doesn't work that way, it's probably best to at least have an open mind about it.
A Little Spillage Never Killed Anyone
You can rest assured that if there is some kind of oil spillage in the hood of a car, it's likely because the person who drives it made some kind of mistake along the way.
Surely enough, this driver thought that the oil was supposed to go in the dipstick. The mechanic assumed this as much but needed confirmation from the customer. Drivers, if you are ever in doubt, just get a mechanic to do it. Don't be a hero.
An Unfortunate Reality
Far be it from us to condemn people for their weight. Everyone is entitled to live however they wish. That said, it's just a fact that certain weights can be problematic. For instance, being heavy enough may affect the entire balance of one's vehicle.
That may not be a very flattering thing to think about, but ignoring it doesn't make it any less true. Even heavy vehicles like cars can be affected by great weights being placed on just one side of them. But at least mechanics can do something about it.
It Is What It Seems
When customers who know very little about cars try to explain a problem, they usually fail to do it very well. They liken the problems to weird sounds and other strange things, like bowling balls clunking around. However, sometimes their analysis is closer to home than one might think.
The lesson here is this: even if you know very little or nothing about cars, at least take a precursory glance around the vehicle to try and determine the problem before running off to a mechanic. If you hear a weird noise in the trunk, why wouldn't you check it?
How Heaters Work
Now we'll begin with stories of people being very uninformed. Did you know that the heater in your car works only if your engine is hot? That's because the running engine is what heats up the air being pulled in from the outside. If you don't know this, you come across like the stranger being made fun of here.
When it's cold outside, it takes longer for the engine to warm up, meaning it takes longer for the air being pulled into the car to be warmed. Keep this in mind and you won't make a fool out of yourself like some people do.
Inside and Outside
Speaking of heaters and how they work, this story is very similar but still different enough. It involves a dad who tries to impart some knowledge and wisdom to his son, but it doesn't work so well. Heck, the poor kid apparently can't figure out basic science.
There may be some other things that dad needs to teach to this kid, if he can't identify why there would be a difference in temperature between the inside and the outside. Maybe some basic science courses, honestly. That would do him a favor.
A Series of Bad Choices
There's not even much to really say about this one. It's just an amalgamation of stories that all show how little your average person knows about the vehicle that they are driving. When you think about it, that's really kind of sad.
Considering how much we rely on cars in our day-to-day lives, you would think that people would be more knowledgeable. Above all else, people should really sit down and read through their vehicle manuals, just to learn the basics.